After last year's bleak attempt at summer, the prospect of guaranteed Mediterranean sun feels almost like a necessity. But where to go? As most of Europe's best holiday destinations have been badly hit by the Eurozone crisis, does that mean that holidaymakers should be avoiding them this year?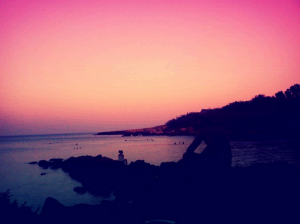 Well the good news is that Cyprus has just received the first €2 billion of its EU/IMF bailout, so the country is back on the road to economic recovery. And whilst Moody's can downgrade Cyprus for its economic performance, they can't downgrade the weather, which will always get a triple-A rating from visitors.
So, apart from the weather, why is Cyprus a great destination for family holidays? Well there's plenty to do; lots of beaches to choose from and a bunch of exciting attractions and days out to entertain the kids.
Unwind on Mediterranean beaches
Beaches are the perfect way for the whole family to get a well-earned rest. Most children, especially little ones, can entertain themselves for hours with a bucket and spade, giving Mum and Dad the chance to read, chat and sunbathe in peace.
Cyprus is blessed with more than its fair share of gorgeous beaches, 56 of which have been awarded a Blue Flag for water quality, cleanliness and safety features such as lifeguards on duty. Some of the best choices for families include Makronissos Beach and Nissi Beach, which are both in Ayia Napa, Protaras Beach, which is nearby, McKenzie Beach, close to Larnaka, and Coral Bay Beach near Paphos. If you're looking for something slightly off the beaten track, then head for the Karpas Peninsula in the north-east of the island. It's one of the Med's most unspoilt spots, although you'll need to hire a car to explore this part of the island.
Three fabulous waterparks
Whilst little ones will be happy playing for hours in the sand, older kids and teenagers often need a bit more entertainment. And what's more entertaining than racing down flumes and riding the rapids at a waterpark?
Cyprus has three waterparks, Watermania in Limassol, Aphrodite Waterpark in Paphos and WaterWorld in Ayia Napa. Although each has a different theme, they've all got a decent variety of flumes and rides, so unless you're a waterpark aficionado it's likely you'll choose the one closest to where you're staying. Entrance to the parks can be pricy, so check out the half season and full season prices if you're planning to visit more than a couple of times.
Animal attractions in Cyprus
If you fancy a day out that doesn't involve getting wet, then Cyprus' animal attractions are another great way to entertain the kids. As well as Limassol Zoo,
there's an ostrich farm at Kato Polemidia near Limassol, a camel park at Mazotos, near Larnaca, and an aquarium at Protarus, near Ayia Napa.
Lara Bay, near Paphos, is a protected nesting area for endangered green sea turtles. If you've got access to 4×4 transportation then visit the conservation station, alternatively contact Episkopi Turtlewatch to find out about volunteering as a turtle watcher.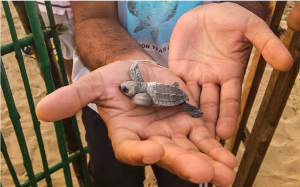 Exploring land and sea
Fancy some adventure? Get out and about and explore Cyprus on horseback, 4×4 or by boat. Horse riding is a great way to explore the island's coastline and countryside. For organised hacks try George's Ranch or Ride in Cyprus near Paphos, or Elite Equestrian near Limassol. Santa Marina Retreat, also near Limassol, is Cyprus' largest stud farm and has over 250 horses. As well as horse riding, the retreat offers mountain biking, paintballing and other outdoor sports and activities.
For off-roading, go-karting and all-round 4×4 excitement, visit Sayious Adventure Park near Limassol. Or if water-based adventure is more your thing then opt for a boat trip from Paphos. Families love the glass-bottomed boat trips or a day out on the Jolly Roger, Paphos' very own pirate vessel.
If you've brought some bad weather with you
Whilst most holidaymakers only see Cyprus in the sunshine, it can rain from time to time (sorry). If you're unlucky enough to encounter a cloudy day in Cyprus, never fear, there's plenty to keep the kids occupied under cover. So even if it's pouring they won't get bored.
From bowling alleys to softplay rooms, and from games arcades to ceramic painting workshops, there's plenty of choice when it comes to indoor entertainment. There's even an ice-rink at MyMall in Limassol if the heat gets too much and you need to cool down!